Reviews
We love to hear from our happy Yogi's and how Yajna Yoga's classes have helped them. Read below what some of Yajna Yoga's customers have shared with us.
If you haven't already left a review, please fill out this form as Jullan would love to hear how much you enjoyed your class with Yajna Yoga Perth too…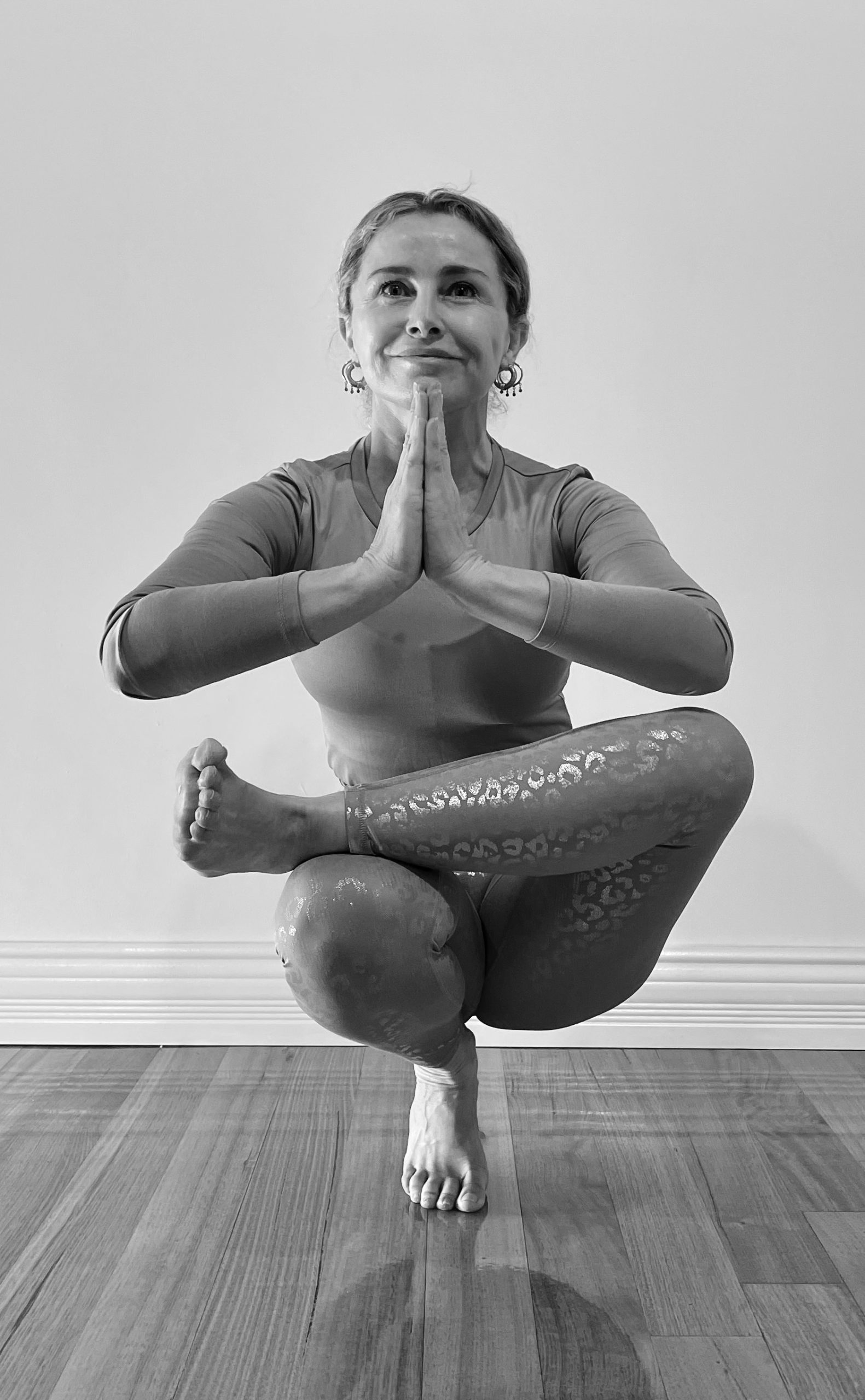 I have been practicing yoga with Jullan for 12 years. As well as the physical benefits I am enjoying the spiritual connection. I have enjoyed the Sunday morning online Yoga & Qi Gong for the last couple of months. Jullan is a skilled, encouraging and caring instructor. I would recommend her practice to everyone.
I have been a student at Y Yoga Perth for 10 years. Jullan is dedicated to the practice of the Science of Yoga. Her knowledge of Hatha Yoga flows throughout our practice whilst involving the breath, body, and mind. Jullan is a highly motivated, professional and a dedicated role model. Highly recommended from beginners to advanced level.
"What an inspirational and dedicated teacher Jullan is! I have been practicing Yoga with her for almost 10 years now and during this time my body, mind and energy flows have been completely transformed. Jullan's practice is testament to her high level of technical skill and I have learned so much by her example. She also generously shares her profound spiritual wisdom in class and guides her students towards developing greater conscious awareness and stillness...and all the while we're gaining lean, strong and supple bodies! What more could anyone want out of a Yoga class? I cannot recommend Jullan highly enough".
" I feel so fortunate to have met Jullan, the founder of YYoga Perth. Jullan is a dedicated practitioner of yoga with a wealth of experience and knowledge, and a strong commitment to the health and spiritual well-being of her students. To place your mind and body into the hands of Jullan is to know thyself. SHE IS ONE OF A KIND."
The best yoga class I've ever attended! Thank you, Jullan
"When I started yoga I had four weeks before I had pins removed from my ankle which I broke badly 11 months before. Jullan recommended yoga to get my ankle back to full use, I also told her i have a diseased spine. Jullan said yoga will help alleviate the pain by correcting the flow of energy. Four and a half yrs later every day practising yoga I have full movement of my ankle and my doctors cannot believe how much movement I have in my spine now. Also after a medical two months ago my doctor said if he did not know how old I was, he said from these results I was twenty years old, I wish, my age is 61. Jullan's commitment to the health and spiritual well being of her students is 100%. If you are thinking of practicing yoga, I highly recommend practicing with Jullan."
"I feel truly blessed to have practiced yoga with Jullan at Y Yoga Perth for 6 + years now. Jullan wholeheartedly embodies a true yogi spirit and her commitment to the practice is inspiring. I have been to many yoga studios across Perth (prior to finding Jullan), and nothing compares to the authentic practice Jullan offers her students. Yoga has had such positive impact on my life, and I look forward to my spiritual journey ahead with Jullan at Y Yoga Perth.
Thank you, my dear friend. Xx
"I have been practicing with Jullan for around 10 years and I can honestly say in that time I have tried many studios and many teachers but I will always come back to Jullan because the practice is truly like no other.
Jullan's knowledge and dedication to the practice is phenomenal."
"I have been going to Jullan's yoga classes since I was 14 years old. I am now 27 and I am a professional cyclist living most of the year in Spain. Whenever I am back in Perth I make sure I get to her classes. During the Covid-19 lockdown restrictions, I have been doing her classes over zoom while living in Spain. The Spanish lockdown restrictions were the strictest in the world so I was very grateful to be able to do Jullans classes a few times a week. These were the highlights of my week. She is the best yoga teacher I have ever come across and I am so thankful to have walked into her original studio in Doubleview 13 years ago."
"Jullan brings a depth of understanding and meaning to my yoga practice that I have not had in previous classes. If you are really serious about your practice, I can highly recommend Y Yoga"
"Hi Jullan, Thanks for your wonderfully professional yoga classes – I can see how much thought you put in to each class and how they hang together over a term so we can build our flexibility systematically. I really appreciate how you cater to us as individuals in your face to face as well as your on line classes. I was reminded the other day of how I could hardly squat when I first came to your classes – makes me laugh now when I complain of how I struggle to take my leg and put it over my shoulder, I've come such a long way under your direction and also can now tolerate sitting peacefully for longer.
Om shanti"
"It is very hard to put into words what these times of practice with Jullan have meant to me over the years. It has given me the gift of strength, peace and awareness…what a true gift that is. Thank you is not even enough."
"Jullan is completely passionate about yoga and it shows in each and every class. She has an amazing depth of knowledge about yoga and works in the class from that depth, explaining all the time about prana, nadis, the chakras and much more. Her classes are uncompromising and challenging, and for anyone who is serious about their yoga I couldn't recommend a better class. The classes confront us with the limitations of our bodies and minds, often bringing up our resistance, but working through that brings great benefits. I also like the strictness of the class, Iyengar style, and the fact that we do attempt the more challenging asanas. I recommend YYoga to anyone seeking to develop self-knowledge and self-discipline and a stronger body."
"Jullan is a truly inspiring yoga teacher dedicated and highly knowledgeable with a deep understanding of all areas of yoga. She has a unique ability of bringing this experience into the class whilst encouraging all students to get the most out of their practice.
Jullan's style of teaching is filled with professionalism, personality, warmth and humour along with a genuine caring for all students.
After attending many other yoga schools I feel as if I have finally found my yoga home."
"We have been attending classes at Y Yoga for over 5 years and our bodies are now more flexible than they have ever been before. Our Yogi is extremely dedicated and experienced and runs a well structured class. The holistic mind-body approach is second to none and attended by a wide age range of committed yogis."
"Yyoga perfectly embodies the yoga spirit offering an abundance of knowledge on all aspects of Yoga and Ayurvedic teachings.
Jullan always has a welcoming smile, she exudes passion and a connection for the ancient teachings of Yoga.
She delivers a strong and focused class suiting everyone from beginners to the well experienced yogi/yogini, a real practice for real people."
"Cannot recommend enough for anyone. It has been the key in bringing balance and health to my body and mind. I had significant chronic pain for much of my life and no longer experience any of this pain. I have even seen the benefits through different stages of my life including pregnancy and recovery post birth. I don't know what I would do without Jullan, she has such a wealth of knowledge and experience and has adapted so effortlessly to online classes during the pandemic. Thank you for everything!"
"Jullan always ensures she begins each class by warming and juicing the mind and body! This then opens us up to receive a wonderful practice and be deeply nourished by the end of the practice! I thoroughly recommend her classes on a regular basis in order to reap the untold benefits of yoga for the body mind and spirit."
"Jullan is the most knowledgeable and passionate yoga teacher that I've had the pleasure of practicing with. She fully invests in every student's practice and every class is challenging, energising and calming. She is simply the best!"
"I loved practising with Jullan from the minute i started in 2009 continuing up to the latest online classes. She's what i would call a "real yoga teacher" with a skill set and knowledge base going back many decades, Each class is unique, fulfilling and leaves me with a feeling of accomplishment and bliss. Thank you Jullan"
"Hello, I have been attending classes with Jullan for about 10 years now. I can honestly say doing yoga with Jullan has changed my life and my outlook on so many things. The classes are always varied and are truly beneficial to both body and mind. I always leave the class feeling refreshed, relaxed and having learnt something. Occasionally I have done yoga with other instructors whilst on holidays, and nothing ever compares to one of Jullan's classes. Thank you Jullan, for everything."
"I have been doing yoga with Jullan for over six years, since I started as a stiff, stressed out and, raw beginner. I have also been to other yoga teachers. She is, by far, the best yoga teacher I have ever encountered. She is uncompromising, caring, hugely experienced and extremely knowledgeable.
I can now do poses even most twenty- somethings can't do. A physiotherapist I attended said I was five times more flexible than most young people he saw in his practice.
I count Jullan as one of my personal friends."
"It's fair to say yoga has changed my life in a lot of very positive ways, and Jullan's knowledge, guidance and nurturing through my yoga experience has been something so rewarding in my life. Yoga will be part of my daily experience now forever. Jullan's teaching on meditation, self improvement, self awareness and all aspects of yoga are invaluable to my experience.
Thanks Jullan"